Kenya's Favourite Red Wines for 2022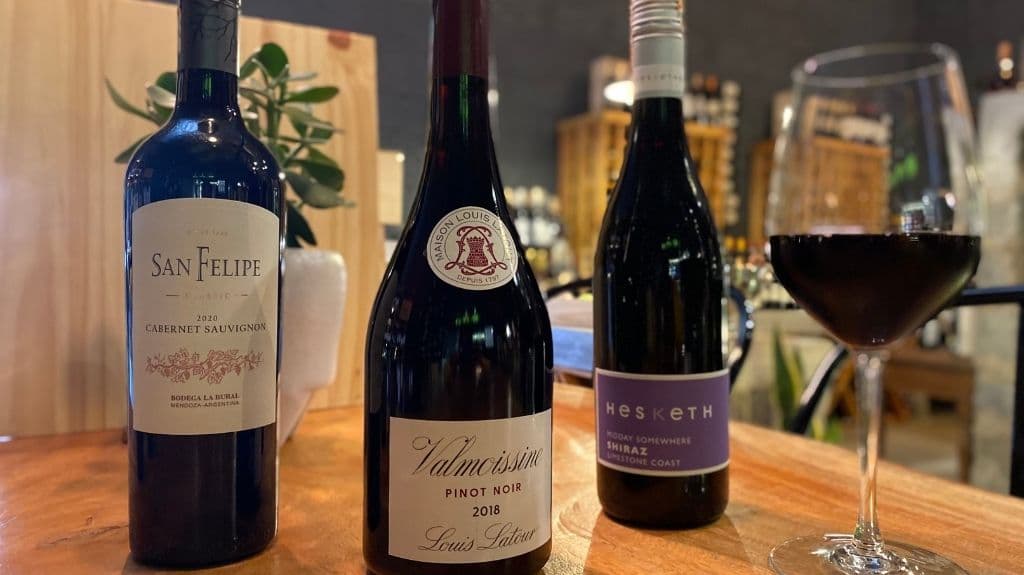 Big, flavoursome wines characterise Kenya's top red wines according to The Wine Box customers. New world malbecs and cabernet sauvignons are clear favourites. Whether you're already a red wine lover or looking to extend your palate with something new, we're sure you'll find this list of our favourite red wines interesting.
The Valmoissine Pinot Noir is part of our French collection and offers a fruity, soft and silky palate with soft tannins. This red pairs best with grilled red meat, cheese and red fruits.
This South Australian cab sav is a perfect match for beef and lamb, with its dark chocolate and blackcurrant flavours. Another fantastic red wine to serve with a barbecue!
Here's another Argentinian malbec from the Mendoza region, famous for producing some of the world's best malbec wines. The San Felipe Oak Malbec is full of spice and dark fruit flavours, with a characteristic scent of violets. Enjoy it with hearty slow cooked dishes, game and grilled red meats.
San Felipe have two wines in our list of top selling red wines this year – this cabernet sauvignon is soft and fruity and rather well balanced. Pairs well with beef, lamb or poultry.
The third malbec in our list is also from Rutini Wines in Mendoza, Argentina. This wine is softer and more elegant, but still offers plenty of spice and red fruit flavours along with chocolate, cherry and floral aromas. An easy drinking wine for any occasion.
Kenya's favourite shiraz is this complex example from South Australia's Hesketh Wines, and their second entry in the list. Sweet and savoury aromas and flavours combine with subtle spice to produce a wine which is absolutely perfect with roast lamb.
The first of two red blends in our list, this cab sav/merlot combination offers a fresh and sprightly wine with aromas of cassis and coffee and intense spice and berry flavours. Great to drink on its own or with red meats, Italian dishes or cheese.
The first pinot noir in our list of top red wines is an award-winning wine from New Zealand. Vibrant plum and raspberry flavours come through with slight spice and toasty aromas to create a delicious, ripe pinot perfect to serve with lamb or venison.
This Chilean cabernet sauvignon punches above its weight with dried fruit and delicate toasty aromas leading to a complex and powerful wine on the palate. Best paired with red meat dishes.
Last but not least, rounding off our favourite red wines for 2022, we have our second Old World wine and our second blended wine in the list. A perfect blend of Cabernet Sauvignon and Syrah grape varieties from Narbonne vineyards. On the nose, it reveals intense aromas of blueberry and violet. Rounded and gourmet on the palate with beautiful fresh black fruit notes. Great paired with read meat, pastas or ripened cheeses.