Most Popular Wines in Kenya 2022: Part 2, Popular Wines over Ksh2,000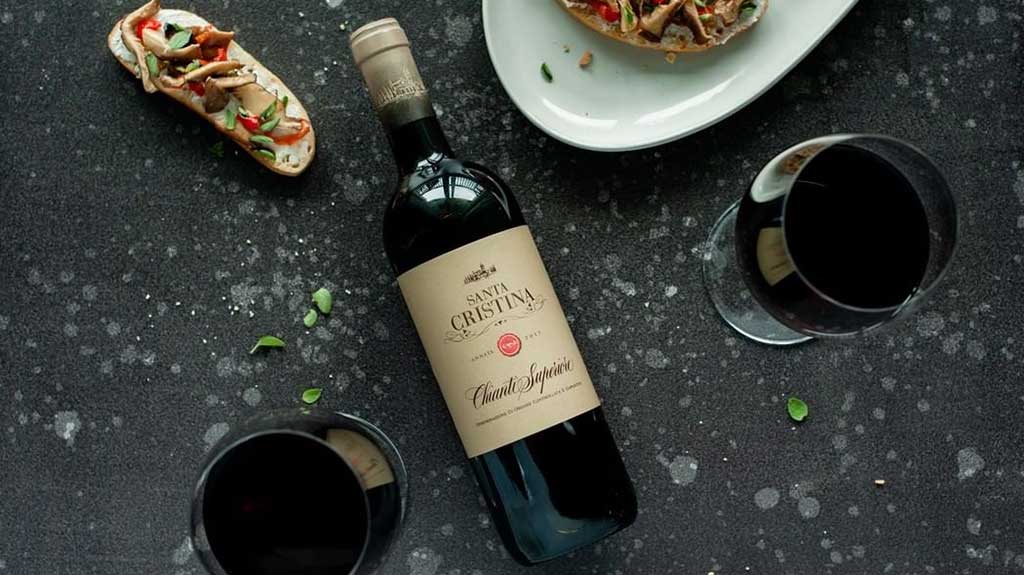 In this article we are highlighting Kenya's most popular wines over Ksh2,000 as purchased by The Wine Box customers in 2022. This is an important price bracket because above Ksh2,000 we are crossing over from "everyday" wines to "premium" wines.
Here at The Wine Box we define an everyday value wine as a decent large production wine, either varietal or blended. We source the best value examples from the best producers in the top wine producing regions around the world. Premium wines are quality wines showing some typicity and terroir; in other words, flavours and aromas are varietally correct and indicative of the location where the grapes were grown. Different producers set their pricing strategy differently, which is why at this price bracket we have a mixture of some more expensive everyday wines and some great value premium wines.
We find that customers buying in this price bracket are often doing a bit of research. For example, if you have a favourite everyday wine you might be interested in trying a reserve or single vineyard offering from the same winery. Or perhaps you'd simply like to explore higher quality wines of the same type that you already know you like. This list of the most popular wines over Ksh2,000 will help you explore with confidence!
All of the following wines are in the Ksh2,000 to Ksh3,000 bracket:
Sauvignon blanc wines from New Zealand's Marlborough region are some of the best being produced anywhere in the world. This example from Yealands offers aromas of lime, passionfruit and herbs with intense fruit flavours, fresh natural acidity and a distinctive mineral finish. Perfect with oysters and other shellfish, or serve as an aperitif.
Our Wine Box customers are partial to a good sav blanc, and here South Africa is giving New Zealand a run for its money. This wine entices your senses with aromas of passionfruit, guava and flint. Then, on the palate, green apples and herbs are accompanied by a lingering mineral finish. It's beautifully balanced, fresh and crisp; pair it with asparagus and goats cheese, or simply enjoy it on its own.
On to Kenya's favourite red wine now: Argentinian malbec. This wine from Rutini displays classic malbec varietal characteristics: ripe plum, jammy black cherry and blackberry – with a delicious hint of dark chocolate – accompanied by an aroma of violets. Perfect for pairing with red meat dishes, you could also try this wine with game such as ostrich or venison.
Here's another Vergelegen favourite: a spicy, fruity shiraz. This one is full of concentrated berry flavours with some leather and black pepper complementing hints of chocolate and tobacco. A great wine to serve with beef in any style.
The first of the "Old World" wines on our list, this gamay comes from Beaujolais in central France. It's crisp and fresh with flavours of strawberries supported by savoury notes, nutmeg and pepper. Smooth tannins and a clean acidity make this a mouthwatering sip. Pair with grilled or roasted meats, patés, cured meats and strong cheese.
A blend of grenache, mourvèdre and syrah (shiraz), this is a luscious fruit-forward wine. It offers earthy, complex aromas, leading into plentiful dark fruits such as mulberry, blackcurrant and cherry on the palate, with smooth soft tannins and a fresh acidity. Perfect to serve with meat dishes, particularly lamb chops, barbecued pork, herb-crusted chicken, stews and game.
The third and final white wine in our list of popular premium wines is another sav blanc from South Africa, this time with a smidgen of semillon added to add weight to the palate. It's an elegant and refreshing wine, with lime, grapefruit and passionfruit flavours and a lingering minerality. It will pair beautifully with seafood, goats cheese or a herb salad.
The third Vergelegen wine in our list, this blend of cab sav and merlot also comprises smaller amounts of cabernet franc, petit verdot and malbec in a classic Bordeaux style wine. Aromas of redcurrant and blackcurrant mingle with coffee and a touch of cedar here. The layered palate speaks of a well made wine, and its natural acidity combined with the berry and spice flavours mean it's a versatile companion for many foods. Try it with red meats or chicken, pasta dishes, pizza, or alternatively as an enjoyable drink on its own.
Ripe cherry and plum aromas introduce this classic Chianti from Marchesi Antinori. Then on the palate, juicy cherry and berry flavours are balanced by herbal, slightly savoury notes and a touch of oak. Velvety tannins and a persistent finish make this a drink to keep coming back to. Not surprisingly for an Italian wine, it pairs perfectly with dishes containing plenty of tomatoes and herbs, such as pasta and pizza. It will also work well with roasted and grilled meats and charcuterie.
Finally, we round off our list of Kenya's most popular premium wines back in the "New World", with a shiraz from Australia's Barossa Valley. Cherry and rose aromas lead into intense cherry, mulberry and spicy cedar on the palate, with fine oak and smooth tannins. A great wine to pair with a rich meat dish such as a ragout or stew.