The Ultimate Wine Gifting Guide for 2020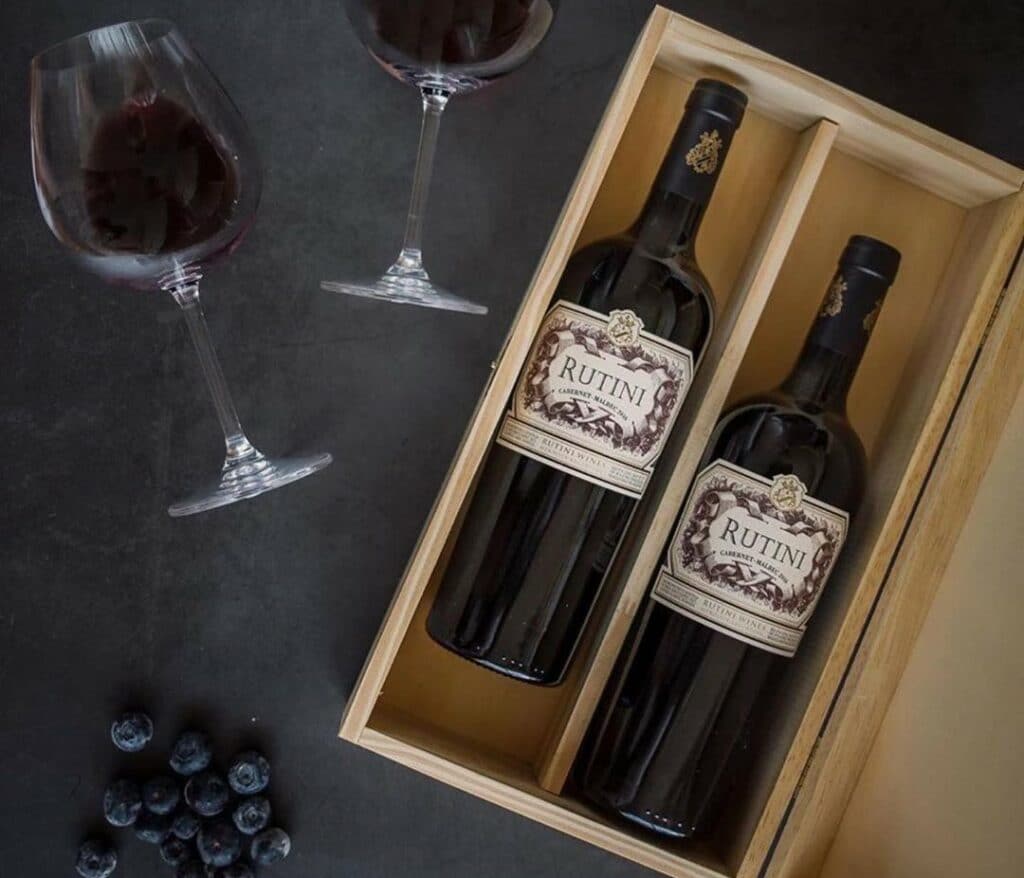 Buying a decent Christmas gift doesn't have to be an expensive or complicated affair. It is as easy as buying a great bottle of wine.
This year, why not make a great impression with a one-of-a-kind bottle as the perfect Christmas gift?
And to help you make this great impression, we've created some simple guidelines for what to do and what not to do. We've also added a list of great recommendations to make a lasting impression with the perfect Christmas gift in 2020.
What Not to Do When Gifting Wine
1. Buy Wine Based on the Price
Unfortunately, a wine's level of quality is not always dictated by the price. With many wines, premium prices don't necessarily mean premium wines. The wine's high cost could be a result of several other things.
So, if you're looking to buy a bottle of wine, try some of the world's lesser-known regions, where you can find exceptional value with outstanding quality wine.
2. Over-Complicate the Wrapping
There are few things as frustrating as wrapping a bottle of wine. Don't be afraid to just put a bow around the neck of the bottle. Alternatively, there are an array of unique bags designed specifically for wine bottles.
But, remember that it's about the actual gift, not its wrapping. Gotta send it at some point.
3. Underestimate the Value of a Food Wine
Considering it is the Christmas season, everything is about food and drink. So, getting a fine wine that pairs well with the festive-season dishes will be a welcomed gift not matter who you're sending it to.
How to Give a Great Bottle of Wine
1. Find Out What Style They Like
The best way to know what wine to buy as a gift is to find out what the person prefers. Do they prefer white wines to red wines? Ask their family members to give you some sort of indication of what they like, which will make your shopping significantly more manageable.
You can go as far as finding out what style of wines they prefer and making a decision based on that. So, if possible, try to find out whether the person prefers heavier or lighter wines. Find out if they enjoy dry, crisp white wines or heavier, buttery ones.
Making an effort to find out these small details will go a long way in picking the perfect wine for them this Christmas. You can also read our post on 10 Steps to Choosing a Fine Wine.
2. Keep the Wine in Cool Temperatures
If you're not already aware of this, any fine wine should be kept in consistently cool conditions, or it might ruin the wine. You don't want to spend all the time and money on a wine and spoil the experience by leaving it in a hot car.
So, when you buy the wine, pop it in the refrigerator until it's time to give the gift. Although a standard fridge isn't ideal for long-term storage, it's much better than leaving the wine at room temperature.
3. Add Some Wine Accessories
To really give the perfect wine gift, why not add something small to go along with the fine wine? There are so many accessories, including wine glasses and decanters available on our website as well as from several other wine retailers. So, if you want to go that extra mile, accessories will definitely be appreciated.
4. Buy Something Slightly Unusual
The best wines are the ones that have an element of surprise. Unique varieties or styles of wines are often the most extraordinary wines to give someone. It is always nice for any wine-lover to try something new, so it's the perfect way to offer that unique experience.
5. Utilize our Gift Cards Option
Sometimes, it might be a prudent idea to simply let your recipient decide what they want, whether it's wine, spirits or anything else on our website. Our Gift Cards are set up for this particular reason, to allow you to send a fixed amount (between KShs. 1,000 to 10,000) to your friends and loved ones and let them spend it on anything they want. Easy peasy! Start sending those Gift Cards now!
Some Ideas for the Perfect Gift
If you're still unsure which wines to get, here are some ideas for the perfect wines to gift someone. This list includes some unique varieties, unique styles, and the ultimate accessories.
White & Sparkling Wines
Considering the festive season is all about the celebrations, why not purchase a spectacular sparkling wine this year? Here are some ideas for the perfect wine. Also check out our Champagne and Sparkling wine Guide for ideas on this special wine fit for the season.
This is a remarkable sparkling wine that comes highly recommended.
This is a bone-dry and fruity wine from Argentina.
This is a beautiful, elegant, and aromatic Prosecco from Italy.
This is an exquisite Traditional-Method wine from South Africa.
This French Champagne has received multiple awards and is a fuller-bodied style wine.
White and Sweet Wines
Which is an intensely aromatic white wine from Argentina.
Which is a luscious dessert wine from South Africa.
Red Wines
Which is a complex red wine from Chile.
Which is a robust red blend from Argentina.
Which is a unique, native South African variety.
Which is a rich red wine from Spain.
Accessories
Which are the perfect set of celebratory glasses.
Which works exquisitely as a gift on its own.
The Wine Box offers all these incredible wines, making your shopping experience a walk-in-the-park. You are able to easily order the wine in Kenya and have it delivered straight to your door in time for Christmas. We are a quality wine retailer that is focused on an extensive and unique range of wines and spirits in Kenya, which allows customers an incredible selection to pick from. With The Wine Box, you have access to various booze in Kenya, all at your fingertips.
So, be sure to order alcohol online in Kenya and avoid all the hustle of purchasing wine in-store.
With that, we wish you a happy, wine-tastic festive season!