5 of the Best Champagne Cocktails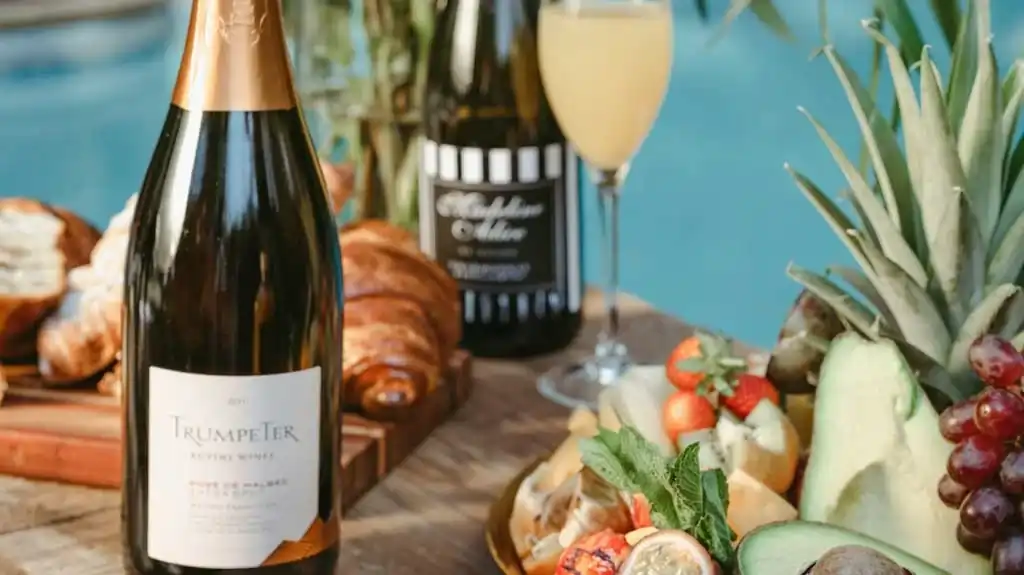 Christmas is approaching, people are getting into party mode, and catching up with friends and family. What better way to celebrate than with bubbles? But for a cheeky twist on the straight sip, why not try a cocktail? Here we round up five of the best champagne cocktails for your enjoyment.
You can make all of the following recipes with sparkling white wine instead of champagne if your budget doesn't stretch that far. Some tasty alternatives can be found in our Sparkling, Prosecco and Cava selections.
Now, it's time to get those champagne glasses out, dust off the cocktail shakers and swizzle sticks, and make sure you've got plenty of ice on hand!
Mimosa
My family has a tradition on Christmas Day: a champagne breakfast. It's not swanky like in a 5 star hotel, but alongside the breakfast coffee there's a Mimosa. Generally this cocktail is served 50/50 champagne and orange juice, but because it's breakfast we err on the side of the juice… It's still special and Christmassy though because it contains champagne, right? Make sure the juice and champagne are chilled, then pour the orange juice into a champagne flute and top up with champagne. Easy!
(Top Tip: If you pour the champagne in first and then add the orange juice, you've made yourself a Bucks Fizz!)
Marilyn Monroe
This cocktail is said to have been inspired by the Hollywood star, although it's doubtful she ever tried it. Gently drizzle 1 teaspoon of grenadine (pomegranate syrup) around the inside of a chilled champagne saucer. Then add 1 measure calvados (apple brandy) and top up with champagne. Garnish with a couple of cherries on a cocktail stick. Like the actress herself, this is a beautiful cocktail!
Ritz Fizz
The Ritz-Carlton hotel's signature cocktail is also a very pretty and elegant drink. Add 1 teaspoon of amaretto (almond liqueur), 1 teaspoon of blue Curaçao (orange flavoured liqueur with blue colouring) and 1 teaspoon lemon juice to a chilled champagne flute. Top up with chilled champagne and garnish with a rose petal floated on top for a sophisticated touch.
Kir Royale
A variation on the Kir cocktail, the Kir Royale is a tasty creation perfect for a party. Pour 1 measure of creme de cassis (blackcurrant liqueur) into a champagne flute and top up with chilled champagne. Personally I like this cocktail best when the cassis has not fully mixed with the champagne, leaving a gradient of colour and flavour down the glass! Garnish either with a twist of lemon peel or a blackberry.
French 75
The last cocktail on our list is perhaps the most involved, but don't let this put you off – it's delicious and oh so sophisticated! Fill a cocktail shaker with ice. Then add 1 measure gin, 1/2 measure lemon juice and 1/2 measure simple sugar syrup and shake until well chilled. Strain the mixture into a champagne flute and top up with champagne. Garnish with a twist of lemon peel.