10 Chilean wines you must try this year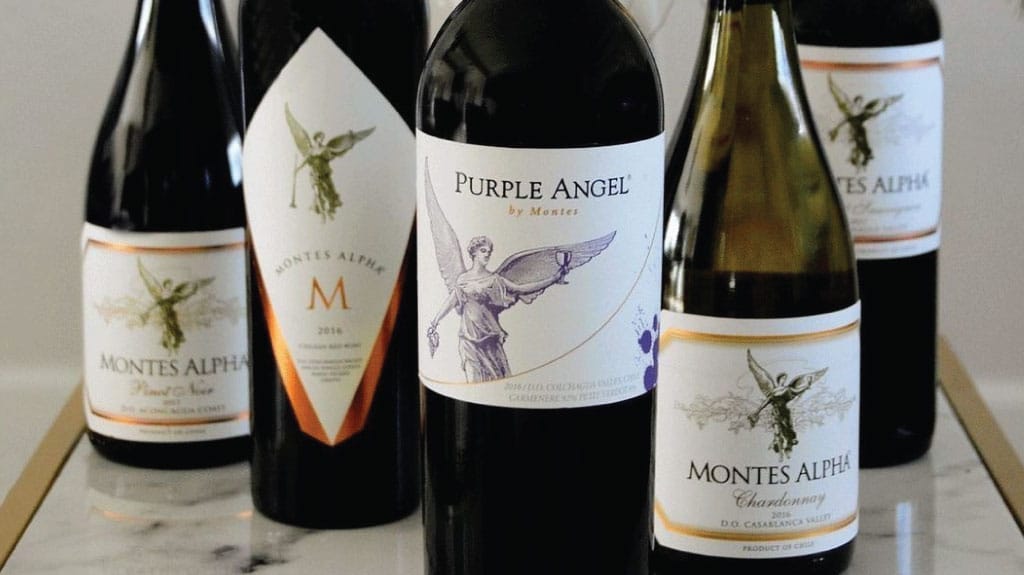 Chile has been growing wine grapes since the 16th century. Despite numerous setbacks over the intervening years, the country is now the world's seventh largest producer of wines. Moreover, it is the fifth largest exporter, and it produces some really top notch wines. If you've been a bit shy of trying Chilean wines up to now, it's time to step forward with confidence; our shortlist of 10 Chilean wines we think you should try this year will be your guide.
We're highlighting wines from across the entire price range, from everyday best value to luxurious, special occasion wines. These include "best of type" examples as well as those which represent excellent value for money. So whether you're a connoisseur or just starting out learning about Chilean wines, you're sure to find something to impress you in this selection.
This blend of cabernet sauvignon and Chile's signature carménère grapes from the Undurraga winery is incredible value for money. It's full bodied with smooth tannins; red fruits such as cherries and strawberries come to the fore, and there's lots of vanilla, cinnamon and chocolate. Pair it with grilled meats and tomato-based dishes.
Chile produces some excellent red blends and this is no exception. A masterful combination of cabernet sauvignon (35%), syrah (30%), carménère (25%) and tempranillo (10%) from the Colchagua Valley, this wine exudes ripe and juicy black fruit, sweet spices and leather. Good structure and smooth tannins make it a very pleasing drink; it's perfect with red meats and Italian food such as pizza and pasta.
This pinot noir offers vibrant red fruit such as cherries and strawberries backed up with aromas of violets and roses. Plenty of natural acidity and smooth, firm tannins combine to create a refreshing, juicy wine. With more body than most pinots, it will work well with meats such as veal, pork or chicken; or try it with mushroom dishes or creamy pasta.
A highly enjoyable chardonnay, with plenty of tropical fruits, a slightly floral/woody nose, and creaminess and spice on the palate. It pairs beautifully with grilled and smoked fish, game birds and creamy pasta dishes.
Carménère features highly in this list of excellent Chilean wines and with good reason; one of the original Bordeaux blend varietals, it was thought extinct until it was rediscovered in the 1990s. (It had been growing happily in Chile for over 150 years, having been mistaken for merlot.) This fine example shows characteristic cherry and nutmeg on the nose, along with vanilla and toast imparted by oak. Mellow and silky smooth with some earthy notes, it's a terrific wine to match with red meats and mushrooms.
This wine from the Undurraga winery is a cracking example of a Chilean cab sav, with its perfectly ripe red fruits and blackcurrants, hints of eucalyptus and vanilla. Complex and intense, well structured with firm tannins and a spicy, savoury finish, it will age well; drink now or cellar until 2029.
From the same series as the cab sav above, this carménère is rich and complex. Herbal aromas are in the foreground, with hints of earth, spice and gravel leading to intense plum, berries and red capsicum. A vibrant and juicy wine with smooth tannins and a persistent finish, it's ideal to pair with hearty meat dishes.
This is another lovely red blend, this time of 60% cabernet sauvignon, 20% carménère and 20% syrah. It offers plenty of blackcurrant and dark cherry aromas followed by ripe red fruits, and earthy and leathery notes on the palate. A smooth, well balanced wine to accompany pasta dishes, game meats, mushrooms or hard cheeses.
And now for something incredibly special… the next two are world-beating wines. They are the best of the best of Chilean wines and if you can afford to try them, you're in for a really special treat.
Vintages of this wine are only released when wine quality is of an exceptional standard. The 2018 vintage is a blend of 80% cabernet sauvignon, 10% cabernet franc, 5% merlot and 5% petit verdot, barrel aged for 18 months. This is a beautifully structured wine: dark fruits at its core, backed up by cedar, tobacco and hints of mint. Already excellent, it will only continue to improve; cellar and drink 2023 to 2035.
Purple Angel is a must-try for any wine enthusiast. It's a lovingly crafted celebration of its dominant grape (92% carménère, 8% petit verdot) and is widely recognised as Chile's best carménère wine. 18 months of barrel aging lends the wine rich coffee, chocolate and spice alongside ripe blackberries, blueberries and dried plums. Impeccably balanced, elegant and sophisticated, with an impressive flavoursome finish, this wine will only improve with age; cellar and drink 2023 to 2030.