Our Pick of the Top Cabernet Sauvignon Wines in Kenya 2022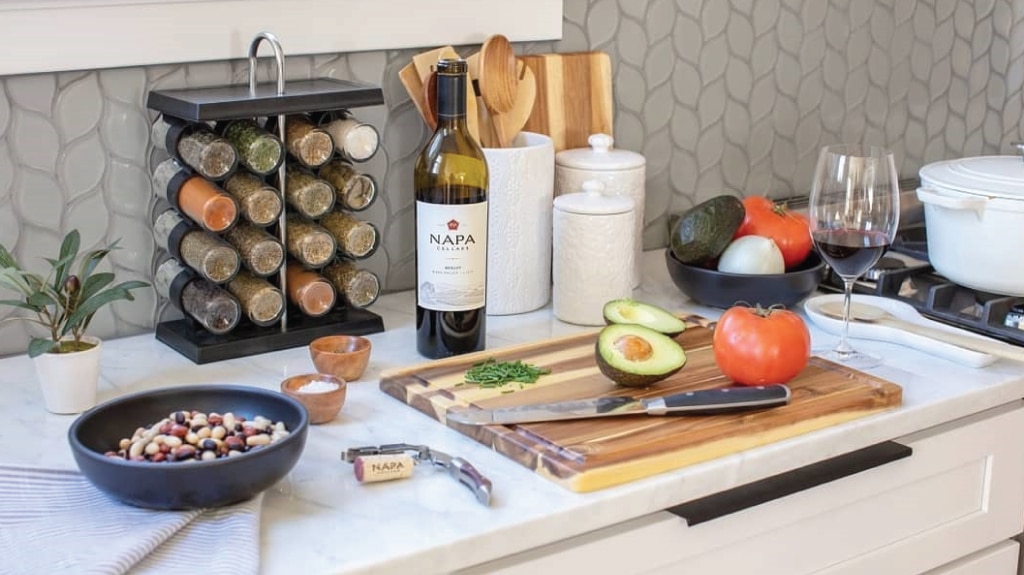 If you love full bodied red wines, then you'll love this selection of our favourite cabernet sauvignon wines from around the world! We've got a great range across all price points and we're sure you'll find something deliciously tempting amongst this lot. I personally adore a good cab sav and I've really enjoyed putting these wines to the test! So without further ado, here's our pick of our top cabernet sauvignons in 2022.
Everyday value cab savs
Starting with the least expensive of our selection, this Chilean cab sav punches well above its weight for the price. Lighter and softer than many cabernet sauvignons, it does however pack plenty of ripe fruit flavours. Pleasant and refreshing to drink, it makes a great aperitif. This wine is fairly new to TWB Cellar Limited but its excellent value for money means it will certainly increase in popularity this year.
Hesketh's Twist of Fate Cabernet Sauvignon is one of the most popular red wines we stock at TWB Cellar Limited; it consistently ranks in the top five best sellers. Full of dark berry flavours with aromas of chocolate, coffee and cedar, I particularly enjoy it paired with roast lamb and minted potatoes.
This wine is so good it could almost go in the premium selection! It really is fantastic value for the price. Argentinian producer Rutini is one of TWB Cellar Limited customers' favourite wineries, and it certainly doesn't disappoint with this cab sav from the Mendoza region. Intense berry aromas and flavours are complemented by hints of vanilla and dark chocolate; silky smooth tannins ensure a pleasing and very drinkable wine.
This cabernet from one of South Africa's leading wine producers is luscious and jammy, with hints of black fruits, cherry and leather. Smooth drinking with balanced tannins, it goes perfectly with steak on the barbie or a rich casserole.
Rounding off our everyday value picks, we turn to California; this rich, full-bodied offering comes from some of North America's most energetic and boundary-breaking winemakers. Lots of black cherry and blackcurrant marry beautifully with hints of vanilla and oak; good tannin structure leads to a powerful finish. Enjoyable on its own or with red meat dishes, particularly beef and lamb.
Premium cab savs
This intriguing wine is aged not in French oak barriques, as is traditional, but in Kentucky bourbon barrels. This imparts subtle smoke, caramel and spices to the rich and jammy black fruit flavours. With medium dryness and smooth tannins it's an unusual but enjoyable cab sav.
Chilean wines are increasing in popularity around the world, and no wonder when they can produce beauties like this! Undurraga's Terroir Hunter range showcases terroir wines from different regions of Chile; this cab sav comes from the Alto Maipo region in the foothills of the Andes. As a result of the cool climate, the wine is fruity with some mint and eucalyptus aromas coming through; very elegant, refreshing, and with fine tannins.
Rutini have produced yet another knock-it-out-of-the-park cab sav with this one. It's bold and fruit-forward with blackberry prominent, supported by earthy, leathery and peppery flavours. It would be especially delicious alongside a perfectly cooked Scotch fillet or a rich beef stew.
This wine from South Africa's Stellenbosch region bursts with ripe black fruit – plums, blackcurrants and blackberries – accompanied by coffee, spice and cedar. I found the tannins integrated and the finish smooth; it has aged beautifully and is perfect for drinking now – perhaps with a beef wellington or a juicy steak!
Gualtallary is a high altitude area of Argentina's Mendoza wine region. Here, there are cool temperatures, increased levels of sunlight and poor, stony soils to stress the vines; consequently the grapes retain their acidity for longer, create more tannins within the skins and concentrate their flavours. As a result, the wine is characteristically intense, fruit-driven, well balanced, and with plenty of tannins beneficial for aging. It pairs well with rich, flavourful food, particularly red meats, duck and game.
And for that extra, extra special occasion…
An outstanding Californian cabernet sauvignon, this wine is bold and intense with powerful aromas of plum compote, vanilla and tobacco. On the palate, it is dry with concentrated dark fruit and raspberries leading to a lingering, peppery finish. Equally enjoyable on its own or with a perfectly cooked steak.
Another epic Californian cabernet sauvignon from the Trinchero stable, this is bold and dry, suave and polished. Aromas of black fruits and liquorice lead to dense blueberry, blackberry and black cherry flavours; these are complemented by vanilla, chocolate, leather and a hint of tobacco. Undeniably smooth and sumptuous with a long finish, this is a wine to accompany a rich, fatty steak or simply to sip and enjoy.