Our pick of the top sauvignon blanc wines in Kenya 2023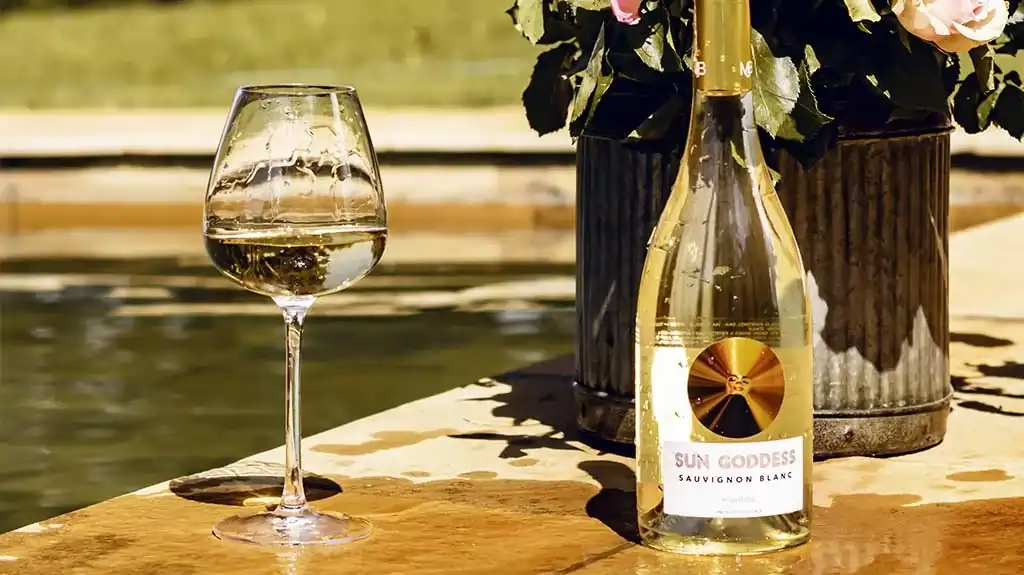 Sauvignon blanc is by far and away the most popular wine in Kenya according to The Wine Box customers. We've got a terrific range across all styles and price points and we're sure you'll find something delectable in the following selection. Perhaps even a new favourite? Here's our pick of the top sauvignon blanc wines for 2023:
Everyday value sav blancs
A light Chilean wine with plenty of citrus and gooseberry flavours and aromas, a mouthwatering acidity and a dry, mineral finish. Really an excellent wine at this price point.
This Argentinian wine is a perennial favourite with The Wine Box customers and continues to be one of our top selling sauvignon blanc wines overall. It's intensely fruity, with citrus predominating and some pear aromas; try it with seafood or a light chicken salad.
This is another great entry level sav blanc from Argentina, not too intense, but with plenty of citrus tang and a lightly floral aroma. Pairs well with simple calamari or shellfish dishes.
A relatively new addition to The Wine Box, this Australian sauvignon blanc is proving popular. Its citrus, passionfruit and green apple aromas and flavours give it lots of zip and zing and also make it fantastically refreshing. Pair with shellfish or goats cheese.
A crisp offering from one of South Africa's most charismatic wine producers, this sauvignon is aromatic and zingy with a good wedge of tart lime and gooseberry. Marry it with seafood such as oysters or white fish; will also pair well with a goats cheese salad.
This organic wine from the stable of Gérard Bertrand shows just how good an everyday French sav blanc can be. Crisp and delicious, its citrus notes tend towards lemon and grapefruit. Match it with seafood dishes such as grilled prawns; or enjoy it with goat's cheese.
This Californian sauvignon blanc displays bright and fresh melon, passionfruit and citrus aromas and flavours. Clean and crisp, this is a light and refreshing wine to serve with seafood or vegetarian dishes.
This is a top notch sauvignon blanc in the everyday price bracket. Beautifully balanced, its aromas of grapefruit and passionfruit lead into a complex palate of citrus and tropical fruits, lightly scented with pear and fresh cut grass. The finish is zesty and mineral, leaving you wanting more… Pair with seafood for preference, but will also work well with white meats and simple salads.
Premium sav blancs
The first thing you notice about this wine, of course, is the amazing designer bottle, shaped to look like a rose bud bursting into bloom. But Gérard Bertrand's Cote des Roses wines go beyond mere appearances. This sauvignon blanc is light and refreshing with a mineral tang that complements the citrus and apple flavours. Makes a great apéritif, but also suits fish and other seafood, white meats and salads.
New Zealand's Marlborough region is well known for its excellent sauvignon blanc wines and this one continues to be a top seller overall. Bright and zesty, combining passionfruit and grapefruit with herbaceous aromas, with a palate suggestive of pineapple, green apple and more citrus. Great paired with seafood pasta, chicken or vegetarian food.
Yet another beauty from New Zealand, this sav from a single vineyard on Marlborough's rugged eastern coastline showcases intense and pure fruit characters. Marked aromas of gooseberry and lemon, plus concentrated flavours of pineapple and lime, are underlain by a distinctive mineral finish. Delicious and well rounded, perfect to pair with seafood, and will even stand up to oily fish such as mackerel.
This wine is the result of a collaboration between singer Mary J Blige and the Fantinel winery of Italy. Fresh and vibrant, it has intense aromas of citrus and pineapple, and flavours of grapefruit, lemon and green capsicum. Mouthwatering acidity makes it a perfect foil for creamy dishes such as seafood pasta and risotto.
An excellent Argentinian sauvignon blanc with zesty acidity and a smooth dry finish. Herbaceous and citrus aromas form an enticing prelude to apple, grapefruit and a touch of toast on the palate. Serve with seafood, or equally it makes a great apéritif.