How to buy wine for a party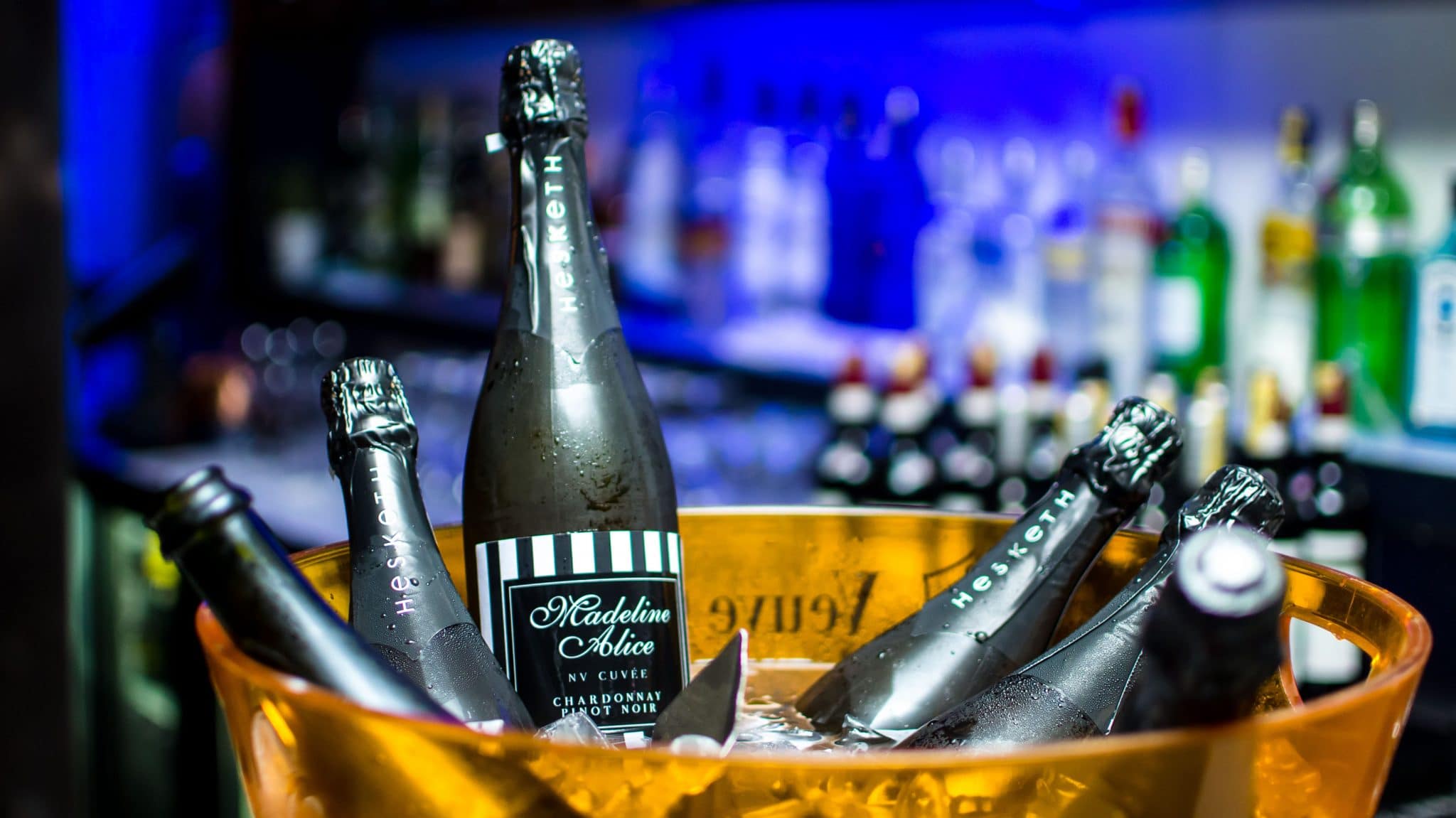 Sometimes our customers ask us for advice on what kind of wine – and how many bottles – to buy for a party they want to host. After all, every host wants their party to rock and nobody wants to run out of wine when their guests are having a good time! The following guidelines will help you determine how much wine to buy and what kinds of wine you should serve depending on the type of party you are hosting.
Most people have a red wine or white wine preference, so it's best to buy equal quantities of both for your party. But don't over-complicate things; one or two reds and one or two whites is all you need (unless you're hosting a wine tasting event).
What type of wine to buy
If you are serving food, try to select wines that pair well with your food or at least will not overwhelm it. Here are some suggestions:
Red wines
New world red wines tend to be softer and less acidic than their old world counterparts, and so can usually be paired with a wider range of foods. We like Trumpeter Malbec from Argentina, which goes well with red meats, barbecued food, game, rich pasta dishes and charcuterie, but you could also try an Australian cab sav such as St Johns Road Line & Length. If you do offer two red wines, perhaps try a slightly lighter style for the second wine, such as Three Thieves Pinot Noir from California.
White wines
Your white wine should be mouth-watering, on the dry side and easy-going. Consider Californian Napa Cellars Chardonnay or Italian Fantinel Borgo Tesis Pinot Grigio. For a second dry white, perhaps New Zealand's ever-popular Clearwater Cove Sauvignon Blanc would hit the spot; this wine is perfect with seafood including barbecued prawns or fish, as well as complementing tapas and mezze dishes, pasta and salads.
Sparkling, rosé and dessert wines
Some optional wines you might want to add to your list include sparkling wine, rosé and dessert wine.
Sparkling wines are perfect for celebrations or to serve as guests arrive. A lovely Italian prosecco such as Botter Prosecco will suit most tastes, and if it's a really special occasion you could serve a champagne like Taittinger Brut Réserve.
Like sparkling wines, rosés also offer a touch of elegance to your party. But some people simply prefer a rosé to other wines. One of our favourites right now is Tormaresca's Salento Calafuria Rosato from Italy, nicely chilled as an apéritif or with seafood – really refreshing on a hot day.
If you're hosting a dinner party, a nice touch is to buy a sweet wine to serve as dessert or after dinner. Options include a port such as Sandeman LBV Porto or a sweet chenin blanc like South Africa's Balance Natural Sweet White.
How to serve wine
Bottle size and wine serving size
Typically, wine bottles contain 750ml of wine and a wine serving should be approximately 150ml, so in other words five glasses of wine per bottle.
However, most wine glasses hold quite a bit more than 150ml if you fill them up to the brim; this is deliberate, because wine glasses are designed to contain some of the wine's aroma as well as the liquid. If you're not sure how much to pour, you can get an idea by using a measuring cup to pour 150ml of water into one of your wine glasses before the event.
What sort of glasses to use
For an informal occasion, it's not necessary to worry about providing different wine glasses for the different wines you serve. However, for a formal event, if you do have different shaped glasses for your red, white and sparkling wines, use them. Red wine glasses tend to be bigger to allow the wine to aerate or "breathe", which softens its flavours and releases aromas. White wines are served colder (more on that later) so a smaller glass helps maintain the temperature. And to help preserve the carbonation (bubbles) in sparkling wine, champagne flutes have a tall, elegant shape with a small mouth.
As a rule of thumb, fill a glass of red wine one-third full; a glass of white or rosé wine half full; and a glass of sparkling wine three-quarters full.
What temperature to serve the wine at
Different wines taste best at different temperatures. Generally speaking, you want to serve red wine slightly cooler than room temperature, about 15-20°C; rosés and white wines should be served slightly warmer than fridge temperature, about 7-12°C; and sparkling wines are best ice cold, around 3-7°C.
How many bottles to buy
The amount of wine your guests are likely to drink depends on the type of occasion and how long your party lasts. For example, at a cocktail party or informal barbecue gathering guests are likely to be drinking other beverages as well, and therefore less wine. If you are hosting a wine tasting you will likely get through rather more wine, even though you will probably pour smaller servings. Also, personal preference means that not everybody drinks wine, and some people drink lots.
A good assumption to make is that, on average, each of your guests will consume one bottle of wine over a four hour period. You can use this calculation to work out how much wine you will need to buy for your party:
number of guests x time in hours ÷ 4 = number of bottles
So for example: if you are hosting a dinner party for ten guests over a three hour period, you will need to buy 8 bottles of wine (10 x 3 ÷ 4 = 7.5 bottles but always round up).
…Plus a couple more
You can tweak this calculation depending on the type of event you are hosting, but always err on the side of having too much wine on hand than too little; in other words, buy a little extra – perhaps a contingency of ten percent. It's best not to run out of wine, after all, and if you do have any bottles left over you can always put them away for your next party!