Kenya's Favourite White Wines 2021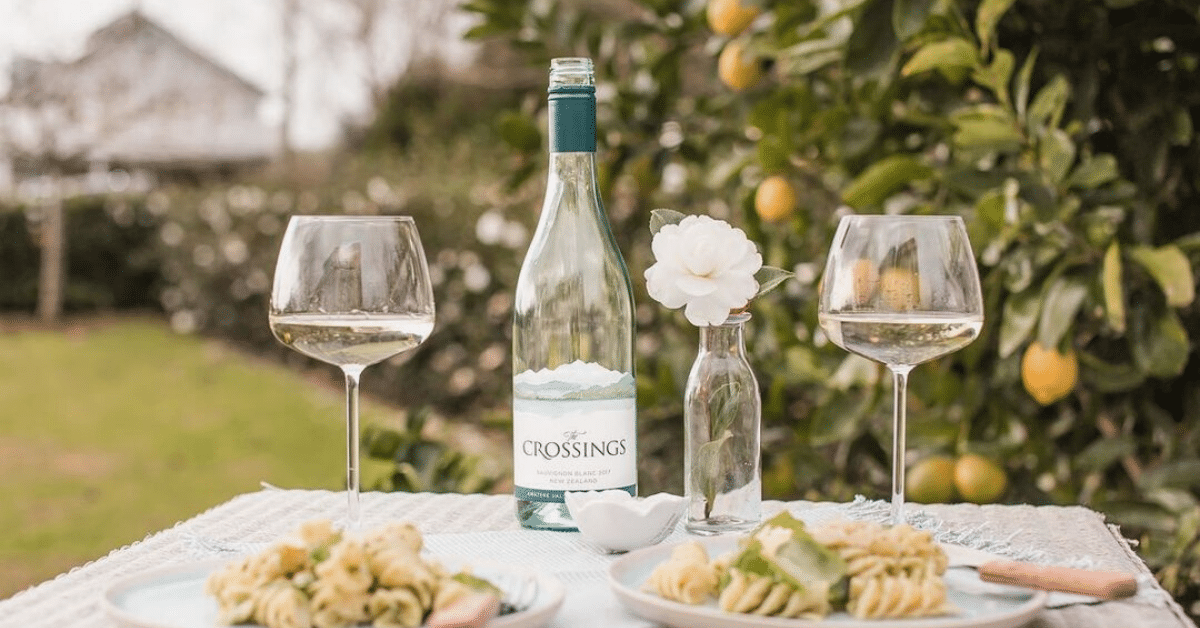 We're nearly three-quarters of the way through the year and to follow on from our post on Kenya's Most Popular Wines 2021, we thought we'd round up the best selling white wines for you. Needless to say, sauvignon blancs are still The Wine Box customers' favourite wines (of any colour) by a country mile! So in case any of you white wine lovers are feeling a little adventurous and would like to try one of the others, here's our top ten best sellers for comparison!
This lovely wine from the cool Limestone Coast of South Australia continues to be a customer favourite. Its fresh, vibrant citrus and green apple aromas and flavours make this young sauvignon blanc crisp and refreshing. A little bit of acidity gives it a mouthwatering zing, leaving you wanting more. No wonder it's so popular! Enjoy on its own or with seafood.
Kenya's second most popular wine overall in 2021 is this Marlborough sauvignon blanc. The Marlborough region of the South Island, New Zealand, is famous all over the world for its excellent sauvignon blancs and this one is no exception. In contrast to the South Australian Hesketh, the Clearwater Cove offers more passionfruit, tropical and mineral notes, with a dry refreshing finish. Pairs well with seafood, goats cheese and vegetarian dishes.
Staying with the same winery, Kenya's favourite pinot gris is beautifully balanced, with flavours of pear, melon and stone fruit. Not as dry as the sauvignon blanc, some sweet notes do come through and the finish is refreshing. All in all, it's a really easy drinking white wine – say no more! Pair it with spicy food, chicken and pasta.
4. Yealands Estate Land Made Sauvignon Blanc
A characteristically fresh and vibrant Marlborough sauvignon blanc, this wine (2019 vintage) was one of our best sellers in the first half of the year. We've sourced the equally excellent Yealands Sauvignon Blanc by the same winemaker to replace it on our shelves – and it's already at number 8 in the list and climbing!
Kenya's favourite chardonnay is this one from the Limestone Coast of South Australia. Another crisp and refreshing sip, flavours of lime, lemon and nectarine come through with a nice acidity and a creamy finish. Will pair well with seafood, particularly oily fish.
The first of our two South African white wines in the list, this sauvignon blanc is great value. Refreshing and easy going, its aromas of melon and figs lull you before waking you up with citrus and green apple flavours bursting on your tongue. Try it with seafood, chicken or cheese.
This is a scrumptious New Zealand sauvignon blanc, light, elegant and dry with flavours of citrus, green apple and passionfruit coming through before a lingering mineral finish. Lovely paired with seafood or soft cheese.
Another wonderful sauvignon blanc, this one is a lively example from Marlborough in New Zealand. Pineapple aromas combine with citrus and mineral notes to create a delicious, balanced dry white wine with a bit of zing to make your mouth water. Enjoy on its own or with seafood and salads.
Chenin blanc is one of South Africa's specialities, and this wine is a great example. Crisp and fruity with apple and pear flavours, and hints of passionfruit and lychee (litchi) on the nose. Unfortunately it's out of stock at the time of writing so we recommend the Bruce Jack Chenin Blanc as a perfect replacement; this wine has a bit more stonefruit and creaminess on the palate, and pairs well with Asian dishes and soft cheeses.
Rounding off the top ten we have a vibrant, fresh and fruity pinot grigio from South Australia. Slight floral and citrus aromas combine with flavours of citrus and tropical fruits leading to a clean, crisp finish. It will work well with creamy pasta dishes or spicy Asian food.