Our top 5 sparkling wine finds under Ksh2,500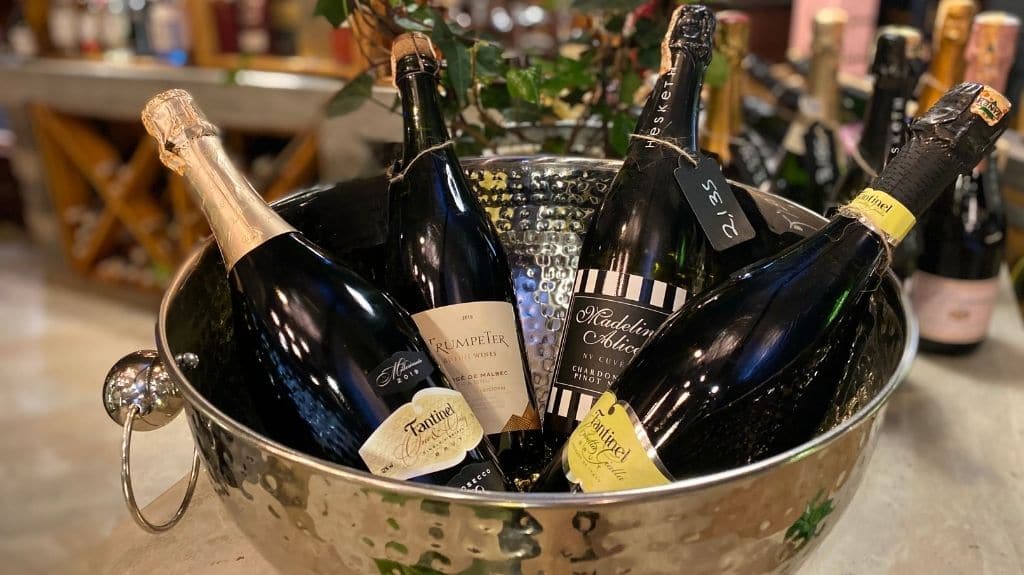 Here at The Wine Box we spend considerable effort bringing the best wines from around the world to Kenya. Not only the best quality but also the best value; we seek out wines that deliver far more than their price point suggests. In this article we feature our top 5 sparkling wine finds for under Ksh2,500 – so you can celebrate in style without breaking the bank!
What's the difference between champagne, prosecco and other sparkling wines?
There are many different sparkling wines available around the world, the most famous of which is champagne, of course. But prosecco, cava, lambrusco and many other well-known sparkling wines are also produced and enjoyed the world over; to some extent it's a matter of personal taste whether you prefer one over another. The main difference between them is how they are produced.
Winemakers use the "traditional method" (méthode traditionelle or méthode classique) to produce champagne-style wines: after the initial fermentation of the grape juice, the secondary fermentation takes place in the bottle. Several sparkling wines are made in this way including cava and champagne itself.
Another common method of producing sparkling wines is the Charmat method (metodo Martinotti or metodo Italiano), where the wine undergoes secondary fermentation in stainless steel tanks. This is a cheaper production method than the traditional method, accounting for some of the difference in price. Most prosecco and spumante wines are made in this way, with a minimum production time of about a month; to produce higher-quality wines, winemakers ferment the juice for longer, up to 9 months.
A quick word about the name "champagne"
In order to call a sparkling wine "champagne" it has to come from the Champagne region of France. It also needs to adhere to certain very strict production rules. This gives the name a certain cachet; and also means champagne is usually more expensive than other sparkling wines made the same way. Our list of top 5 sparkling wine finds for under Ksh2,500 doesn't include any wines from Champagne, however it does feature two wines made using the traditional method.
So here are our top 5 sparkling wine finds for under Ksh 2,500:
We kick off our list with this gorgeous spumante produced by Fantinel Winery via the long Charmat method. The ribolla gialla grapes used to make it are a speciality of north-eastern Italy and Slovenia. Light and fresh, simple and fragrant with apple, pear and citrus, this is a terrific value sparkling white wine you will keep coming back to.
This blend of Italian tastes offers the bubbliest side of a classic. The fizz gives the wine an unexpected and unmistakable touch. Fresh bubbles and a peculiar taste get together to create a wine with a strong personality. It holds within the top quality of Fantinel's sparkling ability at creating wines, thanks to its subtle perlage, its flowery and fruity fragrance and its velvety flavour. Whether served as an aperitif with friends or at a lavish banquet, this wine will help you enjoy the memorable moment and bringing conviviality. The wine pairs best with fish-based starters.
Most sparkling wines are blends created to produce a characteristic style and may contain grapes harvested in different years. This prosecco from Fantinel uses 100% glera grapes from a single vineyard, hand picked in 2019, and fermented for around 4 months. You'll find aromas of green apple and peach followed by lime and pear on the palate, and fine, persistent bubbles. It's a lovely dry, refreshing wine and we think it's top value, punching well above its weight.
Hesketh Wines make this bubbly in the champagne style from chardonnay and pinot noir grapes and it is already a firm favourite with Wine Box customers. Although Madeline Alice isn't a "new" find, we wanted to include it in our list because it continues to offer excellent value for money. Aromas of strawberries and freshly baked bread lead on to characteristic bread, apple and melon flavours. A dry, refreshing finish rounds it off nicely.
Last but not least, a superb, highly rated vintage sparkling rosé from Argentina produced in the traditional method. It is made by Rutini Wines from 100% malbec grapes, giving it the distinctive aroma of cherries with a hint of toast. A beautiful salmon pink colour and plenty of fine bubbles makes this a truly elegant drink, perfect for any celebration.