The Wine Box answers: what is the best wine for ladies?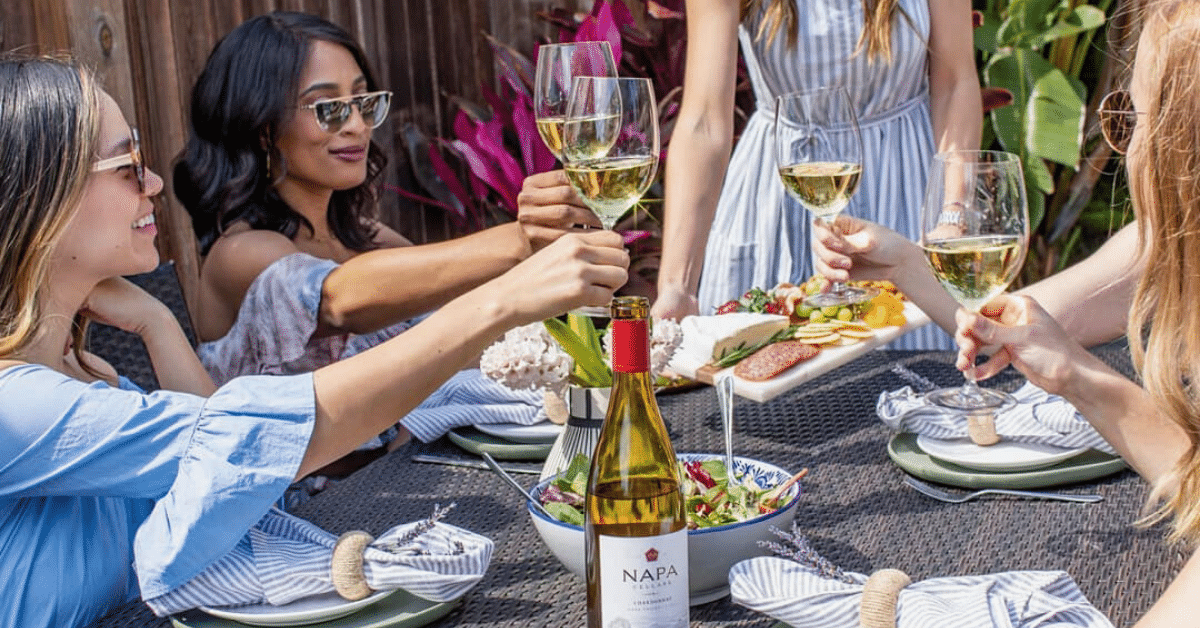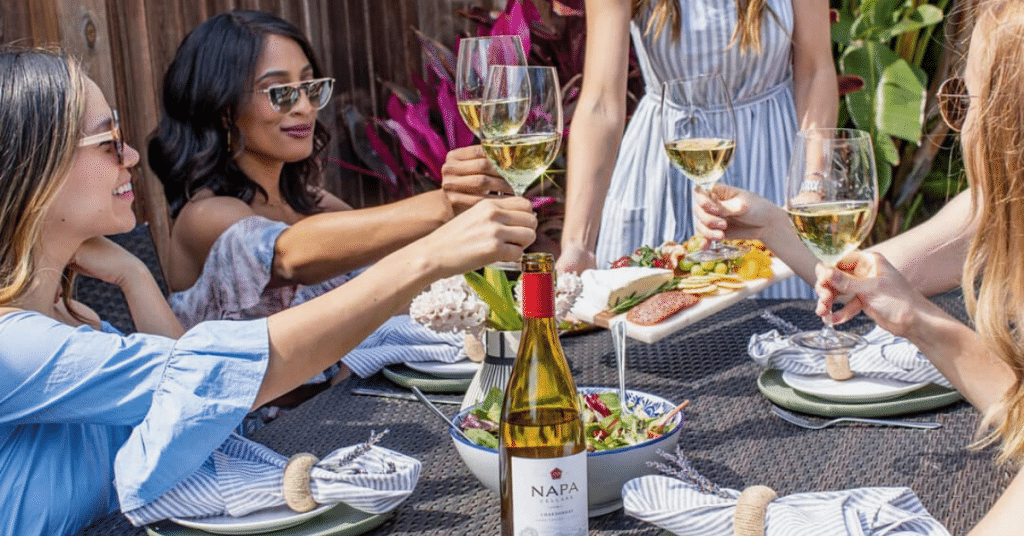 Here at The Wine Box, we are often asked what is the best wine for ladies?
Now, before you jump to conclusions, it's not always a hopeful young man asking the question! Although wishing to impress a dinner date with the perfect wine choice does come up. Sometimes people just want to buy a lovely gift for their girlfriend or Mum; and us girls know that a ladies' night out can be a lot of fun with an appropriate bottle of something delicious.
Whatever the reason for the question, you've come to the right place! Women are more likely to choose wine over another alcoholic beverage than men are; and we can help you choose the perfect wine for the lady or ladies in your life, whatever the occasion.
As you probably already know, buying wine for someone else, unless you already know their wine preferences, can be quite a challenge; for men as well as women, to be honest! With so many different types of wine available at a huge range of prices, some guidance is often appreciated. We've looked at the available research, we've looked at our most popular wines, and we've asked the ladies who work at The Wine Box for their favourites; and we've come up with the following guide to the best wines for ladies. We hope you find it useful!
Differences between women and men when it comes to choosing wine
First of all, we looked at what research has been done around the world to determine wine preferences for men and women.
There is a perception that white wine is for ladies and red wine is for the gentlemen; but perhaps surprisingly, in actual fact there is very little difference between the sexes when it comes to wine choice. Mainly, it comes down to personal taste. Certainly across all ages, women rate red wines just as highly as men do. But the ladies, particularly young ladies, are more likely than men to choose a white, rosé or sparkling wine.
There may be many reasons for this, including the influence of marketing aimed at women rather than men. But it does seem to be the case that females in general are more sensitive to the taste and smell of wine; and they are able to pick up the subtleties in white wine more often than males. Ladies usually prefer a medium-bodied wine, as a general rule; and fruit flavours and aromas are more important to women than to men.
So based on this research, plus our own expertise at The Wine Box, here are our recommendations for the best wine for ladies to enjoy on a number of different occasions.
Wine with dinner
If you're taking a lady out to dinner and you want to impress, it might be a good idea to brush up on the types of wine that go with the food you are eating. Wine offers up many different flavours, not just of the grapes it is made from. For example, you might find flavours of lychee in a gewurztraminer; this is more likely to go well with an Asian meal than roast beef. The best wine pairing will even enhance the meal. So you can see how matching wine with food can make a good impression on your date!
As a general rule, people usually drink red wine with red meats and white wine with chicken, seafood and vegetarian dishes. This is because the flavour profiles of reds and whites usually complement these types of food. However, rules can be broken; if you're taking a lady out for nyama choma but she doesn't like red wine, there's no reason she shouldn't have a rosé or even a heavier bodied white such as a sauvignon blanc.
And then, there's dessert, which has a type of wine all to itself. I don't know about all ladies of course, but dessert is often my favourite part of a meal. Dessert wines are sweet and musky, complementing the sweet dishes, but equally good alongside cheese, chocolates or on their own after the meal.
Celebrations and other social gatherings
It has become traditional to celebrate a marriage or an achievement such as a graduation with a bottle of bubbly. And the best wine for a ladies' night out is also a sparkling one. Popping the cork on a bottle of bubbles is full of anticipation; and drinking sparkling wine from a beautiful glass – whether it's expensive champagne or a lower budget alternative – always feels indulgent and extravagant, which fits the occasion perfectly!
Also traditionally, sparkling wines cost more than still wines; this is because of the method used to produce them, which is more complex. Our most popular champagne-style wines on a budget are Hesketh Madeline Alice and San Felipe Extra Brut. For something a little different, we recommend La Vieille Ferme Réserve Rosé Sparkling – a beautifully salmon-pink sparkling rosé to add a touch of femininity to your event. All of these lovely wines are very reasonably priced.
If your purse stretches a bit further, you could indulge in an original from Champagne in France; Moët & Chandon's Imperial Champagne is the most popular non-vintage champagne in the world and a perennial favourite of The Wine Box customers. This one is perfect for big parties, where sophistication and glamour combine for a super special occasion.
Wine as a gift
There are lots of things to consider when buying wine as a gift for a lady. But the main thing is, what sort of wine does she like? If you already know her wine preference it's best to buy wine that she prefers. If you don't know, you could ask for recommendations from her friends. For instance, my Mum likes white and rosé wines, medium dry, easy drinking with fruity aromas, so I would perhaps buy her a New Zealand sauvignon blanc; for something a bit special I might look for a single estate version or a reserve.
Price is an important factor, of course. For a gift, set your budget and then pick the best wine you can within your budget. One way you can do this is to look for single estate or reserve versions, as above; another way is to look at reviews and ratings such as the Vivino rating; and also you could choose an award-winning wine within your budget. It turns out that women are more likely to be swayed by wine medals than men are! For a lighter style, perfect red wine for the ladies, we recommend a 2018 Yealands Estate Land Made Pinot Noir, which won the blue gold award at the 2020 Sydney International Wine Competition. For a white wine, we recommend The Crossings Sauvignon Blanc 2020 (also by Yealands); the IWSC awarded this crisp, dry wine with flavours of lime and passionfruit a bronze medal.
If you're still not sure what your special lady likes and want to play it safe, then choosing a popular wine within your budget may be the best way to go; after all, if lots of other people buy it regularly, chances are it's a palate-pleasing wine. In 2021, our most popular wines across the board in the different styles are the Clearwater Cove Sauvignon Blanc (white), the Clearwater Cove Rosé, the Trumpeter Malbec (red) and Hesketh Madeline Alice (sparkling).
If your budget stretches a bit further, our most popular premium wines in 2021 are the Napa Cellars Chardonnay 2017 (white), the Waterford Estate Rose-Mary 2019 (rosé), the Vergelegen Premium Cabernet Sauvignon/Merlot 2013 (red) and the Moët & Chandon Imperial Champagne (sparkling).
Lastly, for a once-in-a-lifetime special occasion – and only if you can afford it – a vintage Dom Perignon champagne is absolutely the best wine gift for a memorable occasion or milestone achievement. Dom Perignon is the most celebrated vintage champagne in the world; by selecting this wine for your special lady, she'll feel like a movie star!