The Best Way To Buy Wine Online In Kenya
Order from our premium selection of wine, beer & spirits.
Best Price Guarantee, FREE delivery over Kshs3,000, open 7 days.

Selected For Quality
Our wine selection is expertly curated, bringing you the best range of quality wines in Kenya. We taste, rate and guarantee every wine that we sell. Taking the guesswork out of buying wine.
Shop Your Way
Avoid the traffic with our delivery option or have us prepare your order for pick-up. We deliver anywhere in Kenya. Order before 12 noon in Nairobi and get your order the same day.
Best Price Guarantee
We never inflate prices to create fake 'discounts', the prices on our website are always the best price - guaranteed! In the unlikely event you find a cheaper price anywhere else we will match it.
Everything In One Place
We specialise in wine, but we also offer quality spirits and craft beers too. After all, everyone likes something different now and then.
What our clients have to say
We provide same-day delivery for orders placed before 12 noon in Nairobi, next day delivery for orders placed after 12 noon, and delivery within 24-48 hours for areas outside of Nairobi. Orders outside of Nairobi are delivered through a logistics partner Fargo Courier.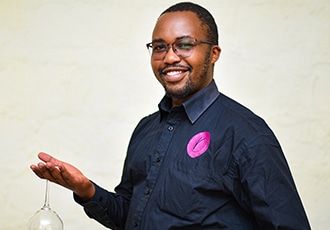 The Wine Box is revolutionising wine appreciation in Kenya. We know our wines and we strive to bring you the very best range of quality wines. We are one of the few companies to have a highly awarded Sommelier on our team and we don't stock anything we wouldn't drink ourselves. Every wine is taste tested to ensure it is representative of its type and region and we guarantee the quality. To find out more visit our About Us page.