Marlborough, New Zealand: Sauvignon Blanc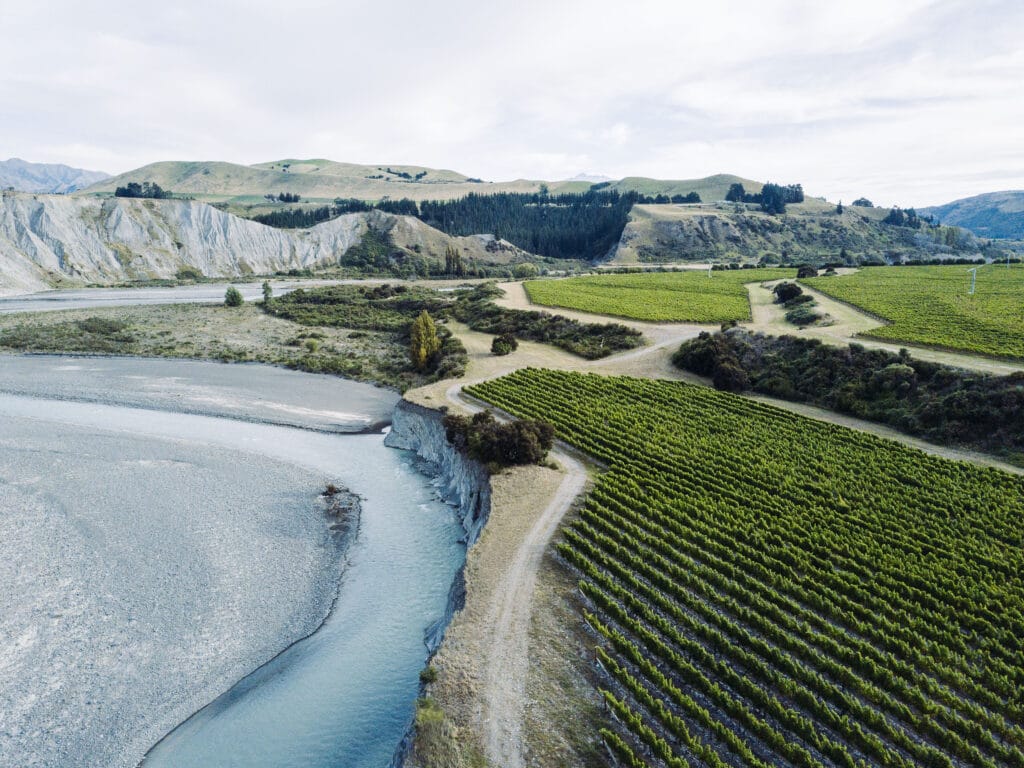 As you know, The Wine Box brings fine wines to Kenya from some of the world's best wine-producing regions. So, because you can't go travelling right now due to the pandemic restrictions, we thought we'd give you an armchair trip through some of the places we know best. In this series of articles we'll highlight what makes each region's wines different. We'll showcase one particular wine that we think encapsulates a region, and use it to illustrate how that region's unique characteristics shine through in its wine. We'll start off with Marlborough, in New Zealand, and its world-famous Sauvignon Blanc.
Around The World In (almost) Eighty Wines.
Wine is a perfect medium to explore the world remotely with. After all, wine made from the same grape variety in one region can be quite different from another region. The particular character of the region shows through in the wine; the soil, climate and location all have their impact on vine growth and the ripening of the grapes. Individual vineyards can also differ widely from each other in terms of soil conditions, sunshine and the fermentation process each winemaker chooses to employ.
What makes Marlborough special as a wine growing region?
New Zealand is renowned for the unspoilt beauty of its landscapes and its clean, green environmental image. Marlborough is no exception; its landscape is characterised by windswept, dry hills flanking flat-bottomed river valleys and a largely rugged coastline. But "green" it is not; it receives less rainfall than other regions so it is often brown and dry, with the hulking hills resembling colossal sleeping lizards. Imagine the scene: the vista is stark, the quality of the light throwing intense shadows, the hills apparently barren; and then you look closer and see acres upon acres of vines growing green in the sunlit valley bottoms. This is New Zealand's largest wine region, containing almost 90% of the country's vines.
Marlborough encompasses the north-east corner of New Zealand's South Island. The climate is cooler than in the North Island; nevertheless Marlborough has some of the highest sunshine hours and lowest rainfall in New Zealand. Although the Maori name for New Zealand, Aotearoa (Land Of The Long White Cloud), suggests plentiful rainfall, Marlborough is relatively dry. Summer and autumn are usually warm and sunny; cool sea breezes smoothe out the temperature highs and lows; and the hills protect the river valleys from the extremes of weather. This makes for a long growing season; and it allows the grapes to warm up as soon as the sun comes up, aiding and lengthening the ripening process which builds the sugars in the fruit. The river valleys are full of fertile but rapidly-draining soils, reducing the growth of the stems and leaves. This encourages the vines to put more effort into growing fruit.
What makes New Zealand winemakers different?
New Zealanders in general have a can-do attitude to life. It follows that the wine industry here is full of instances of innovation. For example, Sauvignon grapes are traditionally fermented in oak barrels; but the cost of shipping thousands of French barrels to New Zealand was prohibitively high in the early days, so alternatives were required. As a result, most New Zealand Sauvignon is now aged in stainless steel casks. This gives it a more fruity flavour profile and lighter body than many Old World Sauvignons. This light, fruity, aromatic character is what has catapulted New Zealand Sauvignon Blanc to the status of "best in the world" in the last couple of decades.
Yealands Estate Land Made Sauvignon Blanc
The Yealands Estate Land Made Sauvignon Blanc is a great example of a Marlborough Sauvignon Blanc. It is made from grapes grown in the Awatere Valley, where the cooler, more maritime-influenced climate contributes to the minerality and crispness of the wine.
The winemaker, Natalie Christensen, carefully selects the grapes from a handful of parcels in Yealands Estate's Awatere vineyards and ferments them separately to retain the characteristics of each parcel. She then blends the wine to achieve its flavours of stone fruit, melon and citrus balanced by gooseberry and grass, with a bouquet of citrus and fresh herbs. A light, dry wine, it is a classic match for seafood, and will also pair beautifully with chicken, salads and pasta dishes.
Continue exploring
If lighter, crisp, aromatic white wines appeal to you, you might do worse than continue your taste exploration of the Marlborough Sauvignon Blancs. Regarded as some of the best wines in the world, they range from dry to slightly sweet. You will encounter aromas of passionfruit, citrus, gooseberry and cut grass, amongst others; mouthwatering acidity; flavours of tropical fruit, red capsicum and asparagus; and a mineral characteristic usually described as "flinty". With an intense zing that other Sauvignons around the world can only aspire to, Marlborough Sauvignon Blancs are eminently drinkable wines, with food or without.
In this era of restricted travel, why not treat yourself to an example of this world-beating wine? As you sip, you might even plan your trip to the Land Of The Long White Cloud, post-pandemic. Marlborough's many wineries are well geared up for cellar door wine tasting. Some have excellent restaurants serving lunches alongside their wines. Indeed, Yealands Estate is well known for providing one of the more interesting winery tours; it employs innovative and sustainable eco-friendly production methods, and offers wine tasting, picnic spots and amazing views. Go on: pour yourself a glass, and let your senses explore the influence of the place and the people on the drink in your hand.