Most popular sauvignon blanc wines in Kenya 2022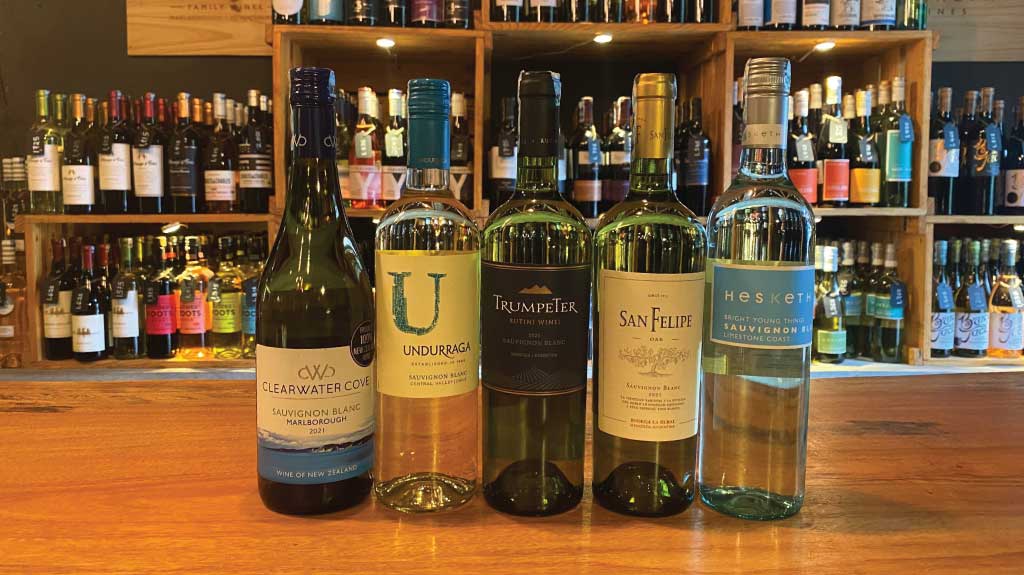 Sauvignon blanc is by far Kenya's most popular wine. Its popularity stems from its straightforward taste, especially the fruity New World examples. This makes it accessible to wine novices and connoisseurs alike. It's also incredibly versatile – think a glass of perfectly chilled sauvignon blanc on a hot afternoon; or accompanying a delicious meal of anything ranging from salad through to seafood, pasta, chicken and even some red meats.
At the Wine Box we stock a wide range of sauvignon blancs of various different styles from around the world. Whether Old World or New World, everyday or premium wines, we have a "sav blanc" to suit every taste. Here we're showcasing the five most popular of these most popular wines. Interestingly, they're all New World wines, so Kenyans definitely seem to prefer the more fruit-forward wines. If your favourite sauvignon blanc is on this list, but you feel like a change, why not try one of the others?
Australia's cool Limestone Coast region produces some fantastic white wines and this one is a case in point. Bright and zingy, with gooseberry and citrus flavours, this crisp, refreshing sauvignon blanc is extremely popular with Wine Box customers year after year. Excellent served on its own or accompanying a meal – pair it with seafood for a perfect combination.
New Zealand's Marlborough region kick-started the current popularity of sauvignon blanc varietal wines with its consistent, high quality production of fruit-forward wines. Clearwater Cove is one of the Yealands group labels and this wine definitely benefits from the Yealands winemaking team's expertise. It's more dry and mineral in flavour than the Hesketh, with passionfruit and tropical fruit aromas abundant; a crisp, clean finish makes it a great everyday drinking wine, perfect on its own or perhaps paired with a light meal; try it with salad or a seafood dish, for example.
This Chilean sav blanc is similar to the Marlborough sauvignon blancs but perhaps a touch lighter and softer in style. With plenty of citrus, gooseberry and grass flavours and aromas, there's also mouthwatering acidity and a dry, mineral finish. Undurraga wines are new to the Wine Box this year but they're definitely a winery to watch out for, producing excellent wines at the everyday price point.
Argentina is known primarily for its excellent red wines but the amount of land under white wine grape vines is steadily increasing. While production of sauvignon blanc in Argentina is still quite small, nevertheless quality is relatively high. This wine from San Felipe is intensely fruity, predominantly citrus with some pear aromas, a great everyday drinking wine. Try it with seafood or a light chicken salad.
Argentina's Trumpeter wines are enduringly popular with The Wine Box customers; their sauvignon blanc is a fine example of a lighter style, dry sav blanc. Citrus and freshly cut grass aromas combine with herbaceous elements and a hint of apple; the finish is smooth and refreshing. Pair it with fish or oysters for a taste sensation!
Love sauvignon blanc and want to learn more?
Find out more about our most popular wine with our sauvignon blanc wine guide: wine regions, wine style, tasting notes and food pairings. And do try out some of the other superb sauvignon blanc wines in our store – with wines from all over the world in different styles, you may find a new favourite!