WINE GUIDE: Grape varieties: SAUVIGNON BLANC
Sauvignon Blanc is an immensely popular white wine around the world. It originates from western France where it has certainly been grown for hundreds of years.
Tasting notes
Sauvignon Blanc wines have a light golden colour and are generally dry style, usually described as "grassy" and "refreshing". One of the main differences between Old and New World Sauvignon Blancs if you're tasting blind is the mineral vs fruit flavour profile. Old World wines are often understated but complex; green grass, citrus and melon come through with spicy and more mineral notes than New World wines. In particular, Sauvignon Blanc varietals from New Zealand are often strongly tropical on the nose; then plenty of passionfruit, gooseberry and citrus flavours hit your palate, making for intensely fruity, light, crisp wines.
Wine style
Over the years winemakers have, both by happy accident and experimentation, found that Sauvignon Blanc is an extremely versatile grape. By harvesting at different stages of ripeness, growing on different soils, fermenting at different temperatures and leaving the juice in contact with the skins for different lengths of time, winemakers have produced a wide range of styles and flavour profiles. Having said that, Sauvignon Blanc is characteristically crisp and refreshing; and it's usually drunk young, as its flavours deteriorate with age. In general, Old World winemakers tend to ferment the grapes in warmer temperatures to bring out the minerality, whereas in the New World fermentation in cooler temperatures brings out the fruit flavours and aromas.
Wine regions
Nowadays, Sauvignon Blanc grows in vineyards all over the world. This green-skinned grape variety prefers a cool climate, where the longer ripening period develops its freshness and acidity. When grown in warmer regions the flavours are usually less pronounced. Some of the most famous Sauvignon Blanc wines come from the Loire Valley in France, for example Sancerre and Pouilly Fumé. In New Zealand, "Sav" is the main wine crop of Marlborough and this region has produced some world-beating wines. Other notable Sauvignon Blanc producing areas include Chile (especially coastal regions where the climate is cooler with good soils), South Africa (around Constantia and Elgin), and also California in the US.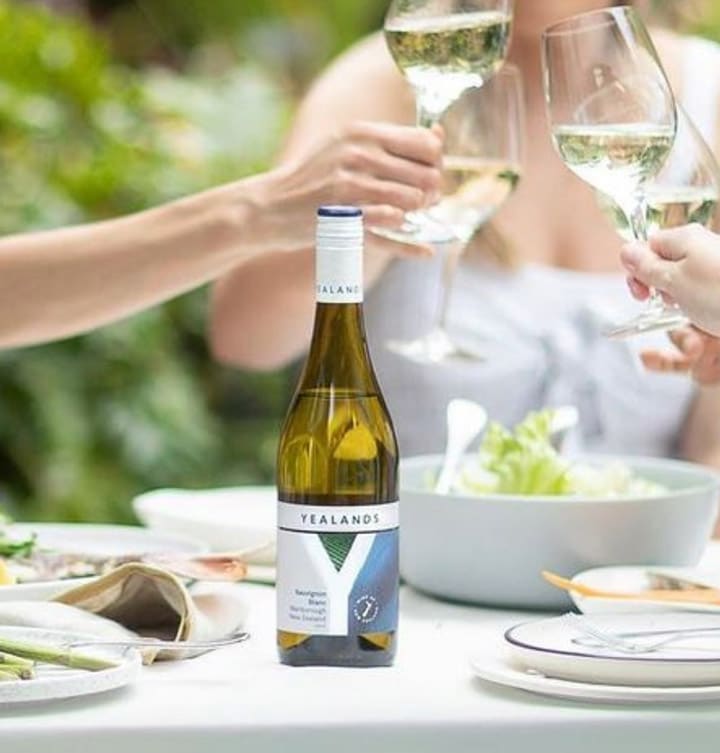 Food pairing
Served chilled, Sauvignon Blanc is a lovely lunchtime wine. It pairs well with seafood, vegetarian dishes, pasta, south-east Asian dishes and certain cheeses such as goat's cheese or feta. Alternatively, it's perfect to enjoy on its own on a hot sunny afternoon.