11 French still wines you must try this year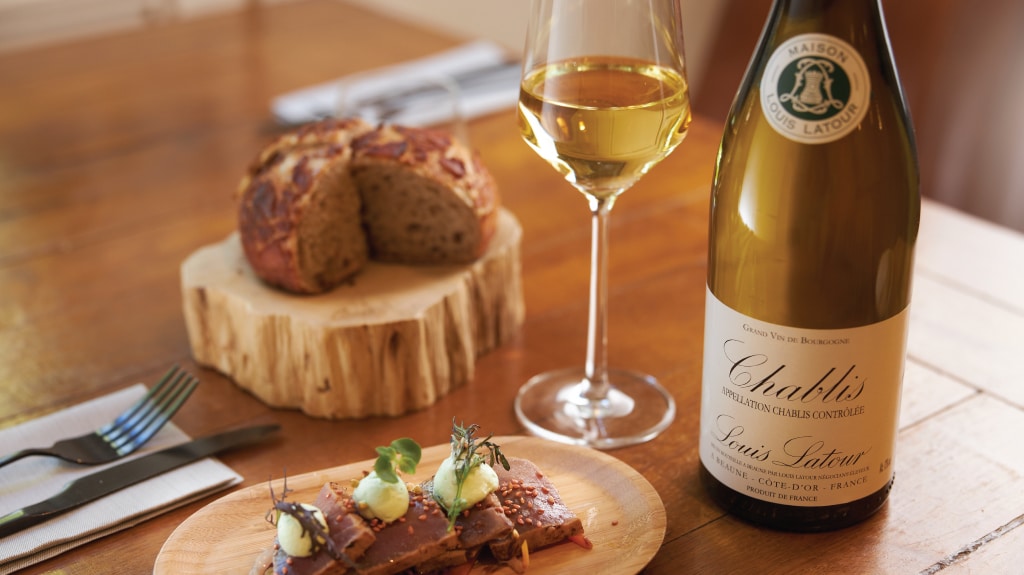 France is one of the top wine producing countries in the world; it's therefore no surprise that the French also produce some of the world's best wines. In fact, we have so many fantastic French wines on our shelves here at The Wine Box it was really difficult choosing which ones to highlight! However, after much thought, we've come up with a shortlist of 11 French still wines we think you really should try this year.
We've chosen the wines from across the entire price range, from everyday best value to absolute luxury. They include "best of type" examples as well as those which represent excellent value for money. So whether you're a connoisseur or just starting out learning about French wine, you're sure to find something to impress you in this selection.
As the most economically priced wine on our list, this Bordeaux blend of merlot, cabernet sauvignon and cabernet franc certainly presents excellent value. It has lots of blackcurrant with some vanilla and oak, smooth tannins and a pleasant finish. It would pair well with dishes such as braised beef or steak with a bordelaise sauce.
An enjoyable everyday red wine from the stable of Gérard Bertrand, this blend of cabernet sauvignon and syrah is chock full of flavour. Complex and well balanced, with notes of red fruit, dark chocolate and some oak; it would be perfect paired with beef, for example steak or a casserole.
Gérard Bertrand's Cote des Roses Pinot Noir is a versatile wine that will compliment a range of foods. It's medium bodied, easy drinking, with red fruit flavours and earthy tones. Although its price may be at the top end of the everyday wines, we believe the little bit extra you spend will repay you in enjoyment. And as a bonus, you get an unusual bottle as well!
In the same series as the pinot noir above, the Cote des Roses rosé is a real corker. The blend of grenache, syrah and cinsault grapes results in aromas of red berries, roses and citrus; while the palate is dry and fruity, the finish is fresh – a really excellent wine to serve as an apéritif or accompanying shellfish.
This chardonnay from Louis Latour is a classic; it has ripe apples, pears and plums on the nose, refreshing acidity and a slight minerality on the palate, and a long finish. You could try pairing it with fish, shellfish or a cold meat platter.
This is an excellent Provençal rosé made from a blend of grenache, syrah and cinsault grapes. Black pepper and subtle floral scents support complex aromas of strawberry, redcurrant, peach and herbs; then flavours of watermelon, peach, citrus and black pepper lead to a refreshing mineral finish. Try it alongside vegetarian or seafood dishes, or a light salad.
Famille Perrin's Côtes-du-Rhône from Coudoulet just east of the Château de Beaucastel is a cracking example of the kind. Careful blending of grenache, mourvèdre, syrah and cinsault grapes and aging in oak for six months results in a wine that is juicy and refreshing, packed with cherry, chocolate and herbs. Great for drinking now or cellaring up to ten years. Pair with beef or game.
Wow! Gérard Bertrand brings us another fabulous blend, this time of chardonnay, viognier and sauvignon blanc grapes. Complex aromas of honey, peach, green apple, oak and vanilla lead to intense fruit on the tongue coupled with buttered toast and vanilla. A really excellent wine to pair with veal, seafood or vegetarian dishes, or to serve as an apéritif.
White Châteauneuf-du-Pape wines are uncommon so if you get a chance to try this one, do. Made from clairette, grenache blanc and roussanne grapes, it has aromas of almond, pear and apricot, leading to peach, citrus and earthy tones on the palate. A fresh mineral, slightly salty, buttery finish leaves you wanting more; this is an elegant wine to pair with white meats and cream-based dishes in particular.
The next two are really the crème de la crème of French still wines. We know they are beyond the budget of many; however, if you can afford it, or if you're lucky enough to be gifted one, these wines are absolutely the best of their kind.
This vintage of Clos du Temple from Gérard Bertrand was voted the best rosé in the world by the Global Rosé Masters in a blind tasting. A sublime Languedoc rosé, it was judged to be on a par with the best Provençal rosés. Dry, complex, perfectly balanced and with layer upon layer of aromas and flavours; this is a stellar wine on its own or paired with a simple seafood dish.
Another exceptional red wine from Gérard Bertrand, this blend of syrah, mourvèdre, carignan and grenache is produced from biodynamically cultivated, hand picked grapes. The wine offers aromas of black fruits, chocolate and pepper; its flavours are intense and complex. Already mellow, it benefits from decanting which smoothes and softens the tannins further. Completely perfect with beef.
Although we've highlighted 11 still wines from France in this article, it really was tough whittling the list down to just these few. We do stock many more terrific French wines, which you can find in the France section of our online store.